Only Customers can Define Great Service
The legendary baseball pitcher and noted country philosopher, Dizzy Dean once said, "If it's true…it ain't bragging." Muhammad Ali added to the quote when he proclaimed, "It's not bragging if you can back it up." Many companies have been known to brag about having great service with little or no proof. Although we don't like to brag about our great service, our Copiers Northwest customers do in the form of our extraordinary Net Promoter Scores. These scores are solely based on customer surveys and opinions and annually place Copiers Northwest in the World Class Service category.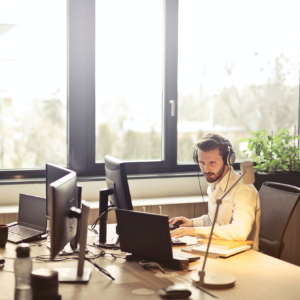 It's no accident. We were founded 35 years ago on a culture of service, and it has only grown since then due to the outstanding talent we've hired and that have remained with us an average of 23 years. Net Promoter Scores are determined by an independent third party and can range from -100 to 100. Scores from 0-50 are considered good, 50-70 excellent and 70+ receive a "world class" service rating.
Copiers Northwest's Net Promoter Score for 2021 year to date is an astounding 87.88.