Roll to Roll Inkjet Wide Format Printers
Roll to Roll flatbed printers feature sign printing equipment ideal for creating large format outdoor point-of-purchase signage and banners, second surface backlit displays, exhibit displays, architectural and directional signage, event signage and more. This equipment is designed for applications in the Graphic Arts, Architecture, Engineering and Construction (AEC), Geographic Information Systems (GIS) and retail markets for poster printing.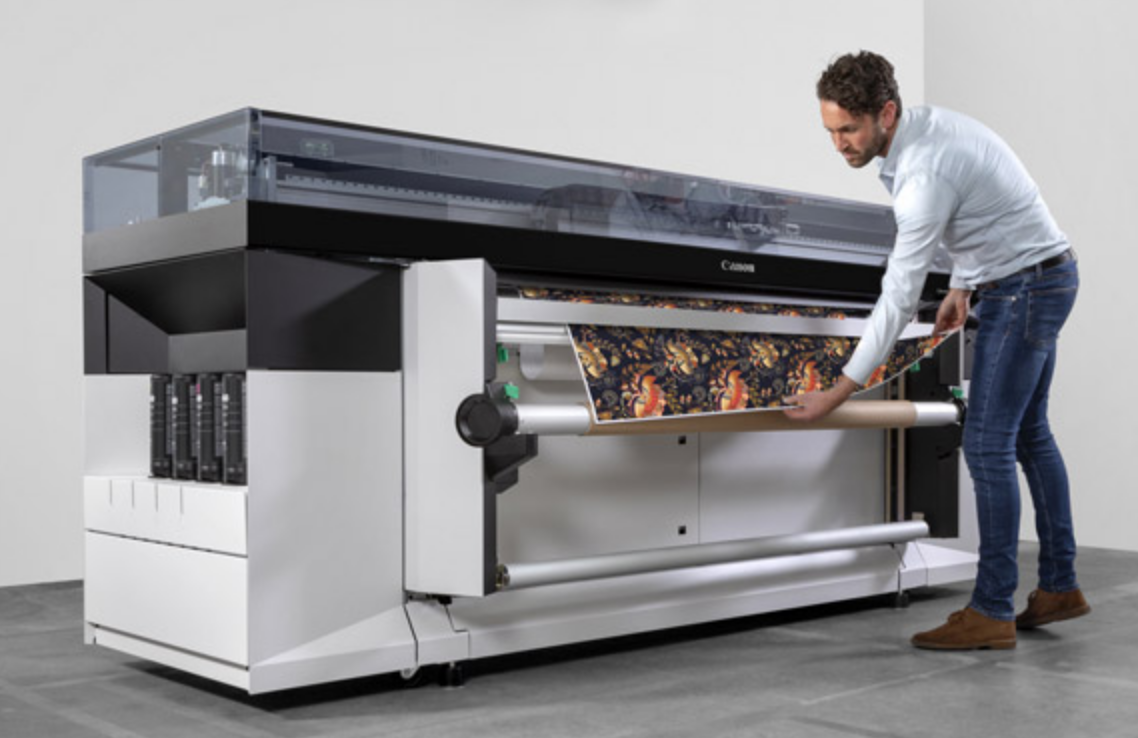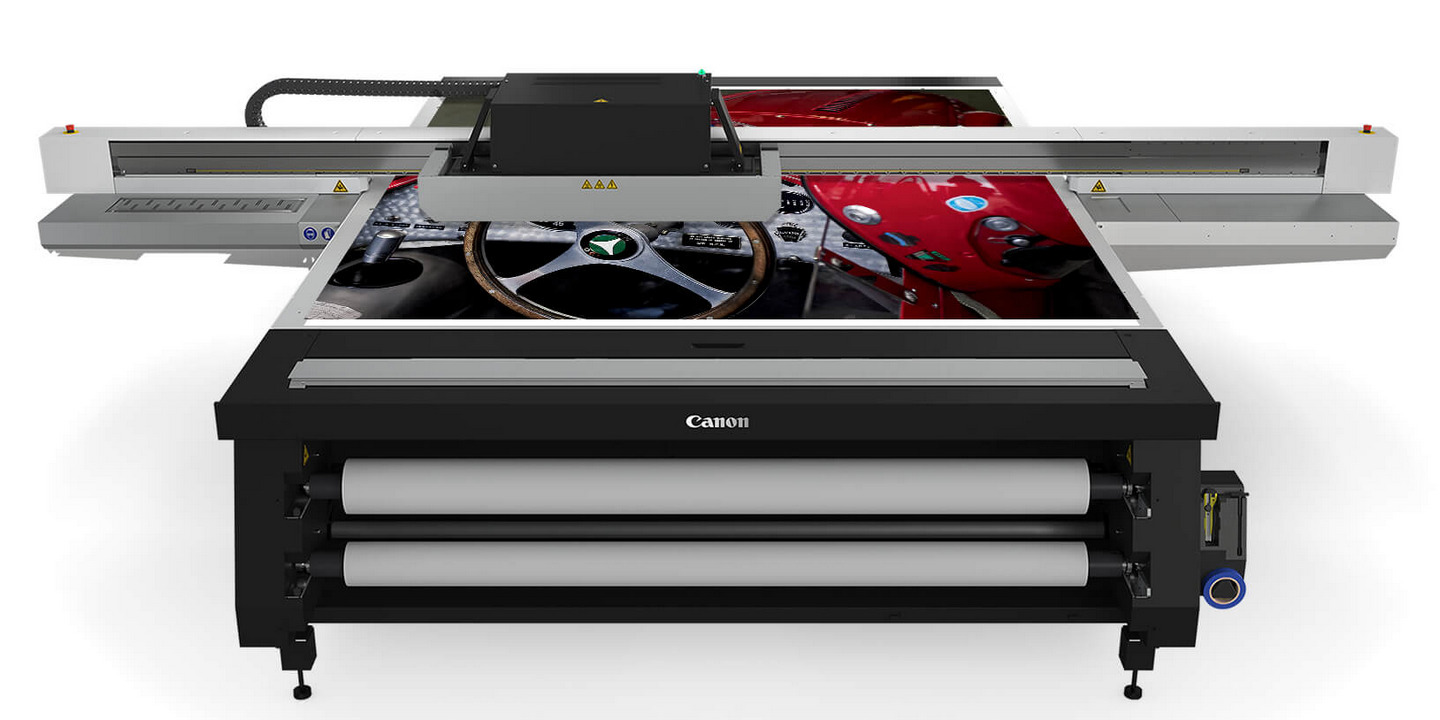 Flatbed Inkjet Wide Format Printers
When you're ready to get serious about increasing your display graphics revenue, large format flatbed printers offer unsurpassed versatility. Canon Solutions America developed the Arizona Series of large format UV flatbed printers on an innovative platform, designed to increase productivity and revenue opportunities for commercial print shops of all sizes.Each Arizona digital printer is built using a true flatbed architecture with a vacuum system to hold the media stationary on a flat surface, assuring accurate registration even on multiple imaging passes.
When you need a highly productive UV printing system, you really need to consider the Texas series flatbed printers by DigiTech. The printers we offer bring lightning-fast speed, excellent precision, and quality that you can depend on.  These printers are designed for higher volume print shops needing quality output and running all day at more than 60 sheets per hour (includes unloading and reloading time).
BE MORE EFFICIENT AND MORE PROFITABLE
Ready To Be More Competitive In Your Industry?