We know how to analyze and judge your document workflow...and improve it!
Law firms can find themselves buried under a mountain of paperwork without utilizing the right technology to help organize, print and distribute documents. It is a fact the law firms can spend as much as 15% of revenue on printing costs alone.
Copiers Northwest has legal experts with the knowledge, experience, and tools to help you manage those costs and bring them under control.
We can help you quantify printing expenses and savings while tracking your total printing costs and allowing you to confidently bill the exact printing costs per client.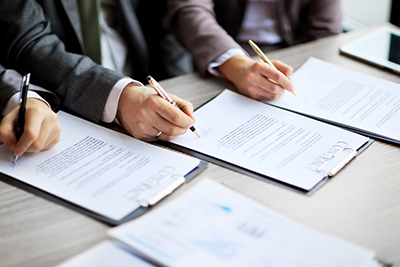 PrintSmart can increase your overall efficiency
PrintSmart, our innovative managed print services program, allows law firms to track printing costs while saving time, money, and supplies.
PrintSmart frees up your IT personnel from the hassle of fixing paper jams, refilling toner cartridges and being accountable for your fleet of printers and multifunction products. It allows them to focus on your company's strategic initiatives while we manage the printing function.
Copiers Northwest can also help you save time and money with document management hardware and software customized to your firm. Documents can be accessed through customized search criteria and protected with enhanced security. Keeping documents secure is critical in a law firm especially when documents are handled by several different associates. A document management system from Copiers Northwest can:
• Increase employee productivity
• Enhance security
• Allow quicker access to client records and case filings
• Give associates the ability to remotely access critical data
• Provide better cash flow due to faster and more accurate billing
• Eliminate file cabinets and costly off-site storage
• Ensure disaster recovery
Download the brochure here: Legal
Download a legal case study here: Seed Intellectual Property Law Group LLP
BE MORE EFFICIENT AND MORE PROFITABLE
Ready To Be More Competitive In Your Industry?