Like your insurance company . . . we are here when you need us!
Over the years, the Insurance industry has redefined the terms mountains of paperwork and document intensity. However, that's good news. With new technologies combined with Copiers Northwest's innovative and flexible acquisition and service/supply programs, insurance companies have enormous opportunities to streamline workflow and reduce costs.
Copiers Northwest's knowledgeable representatives have decades of experience helping all sizes of insurance providers, from multi-state corporations to the one-person agent office, effectively manage information and control document related expenses.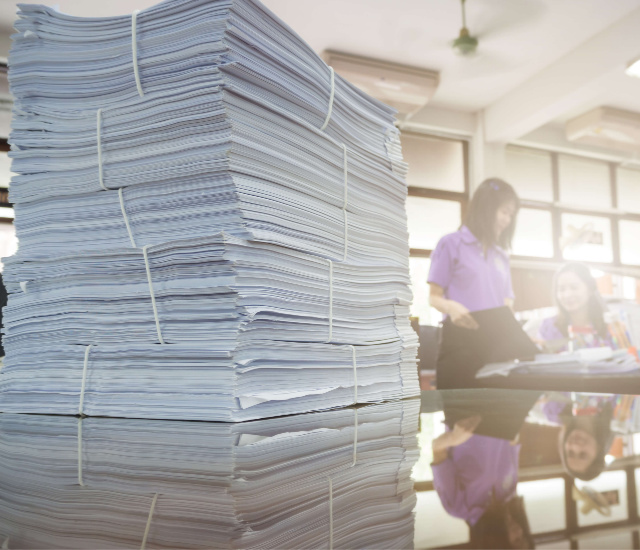 Copiers Northwest has a variety of solutions for Insurance providers including PrintSmart, our innovative managed print services program, where you pay one low cost per print for your entire fleet of printers. Copiers Northwest provides the necessary hardware and software, all supplies, preventive maintenance, and any emergency service required to keep you up and running.
PrintSmart frees up your IT personnel from the hassle of fixing paper jams, refilling toner cartridges and being accountable for your fleet of printers and multifunction products. It allows them to focus on your company's strategic initiatives while we manage the printing function.
Copiers Northwest also offers a suite of Document Management/Enterprise Content Management solutions that eliminate paper by digitizing your files and making it easier to store and retrieve them. This means better and faster client service while eliminating filing cabinets and off-site storage. Ask your Copiers Northwest Account Representative for a complimentary DocuStudy. We'll show you how a digital document solution can save you lots of time and money and allow you to focus on your clients and growing your business.
Download the brochure here: Insurance

BE MORE EFFICIENT AND MORE PROFITABLE
Ready To Be More Competitive In Your Industry?