Best-In-Class Print Technology
Due to Copiers Northwest's industry leadership position, we have a choice in the manufacturers we represent. In order to provide our customers with the best possible solution for every situation, Copiers Northwest has selected to represent multiple world-class manufacturers.
Not being restricted to one manufacturer provides flexibility and options to ensure the right equipment is placed for every situation.
Multifunctional Devices (MFPs)  •  Printers  •  Production Printers and Wide/Grand Format
Since the early 1970's, the Canon brand has been synonymous with optical lens leadership. Whether it's their legendary line of camera products or industry-leading digital color products, there's a reason Canon customers are incredibly loyal to the name.
Canon U.S.A. Inc. is a leading provider of consumer, business-to-business, and industrial digital imaging solutions to the United States and to Latin America and the Caribbean markets. With approximately $36 billion in global revenue, its parent company, Canon Inc. (NYSE:CAJ), ranks third overall in U.S. patents granted in 2018† and was named one of Fortune Magazine's World's Most Admired Companies in 2019. Canon U.S.A. is dedicated to its Kyosei philosophy of social and environmental responsibility.
The HP brand has long been known as being synonymous with printers. Information technology specialists trust HP for the brand's reliability, performance, and connectivity. This past year HP was chosen as the Most Reliable Business Printer and MFP Brand by Keypoint Intelligence Buyers Lab.
Copiers Northwest offers an extensive line of business-class printers that have proven their performance in office environments by maximizing uptime and increasing worker productivity.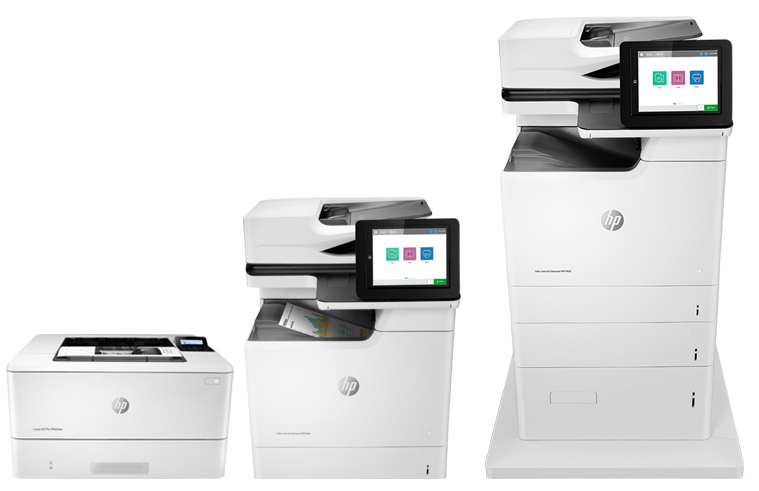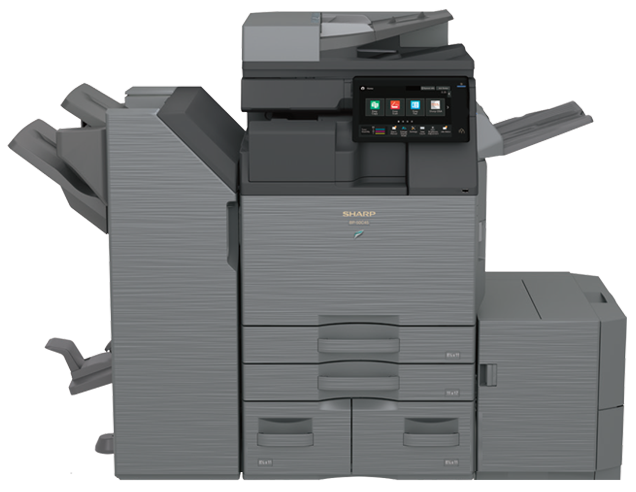 Sharp Imaging and Information Company of America, a division of Sharp Electronics Corporation, features Sharp's business products, including the advanced MX Series multifunction printer (MFP), that help companies manage workflow efficiently and increase productivity.
As a leader in security within the MFP industry, Sharp MFPs feature the Sharp OSA® development platform, which seamlessly integrates network applications to create a personalized MFP that can meet virtually any business need, and Scan2 technology, which scans two-sided documents in a single pass to enhance scanning reliability and preserve document integrity.
Sharp Electronics Corporation is the U.S. subsidiary of Japan's Sharp Corporation. Sharp is a worldwide developer of one-of-a-kind home appliances, networked multifunctional office solutions, professional displays and energy systems.
Sharp was honored as an inaugural Thomson Reuters Top 100 Global Technology Leader in 2018, recognized as one of the tech industry's most operationally sound and financially successful organizations.
Production Printing & Grand Format
Canon has a long history of technical innovation and development. A key asset is inkjet, a game-changing and widely applicable imaging technology.
Our ambition is to build on our expertise in jetting for high-volume, high-speed printing and to position ourselves as a thought leader in jetting technology and applications. Jetting is key to our future, and we are energized by our exploration of its extensive possibilities.
Canon has continued to provide products that promote customer satisfaction and earn high marks for innovation.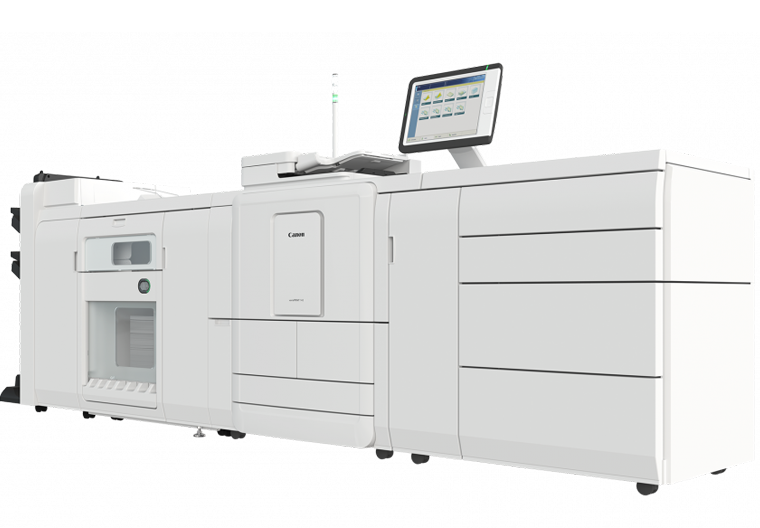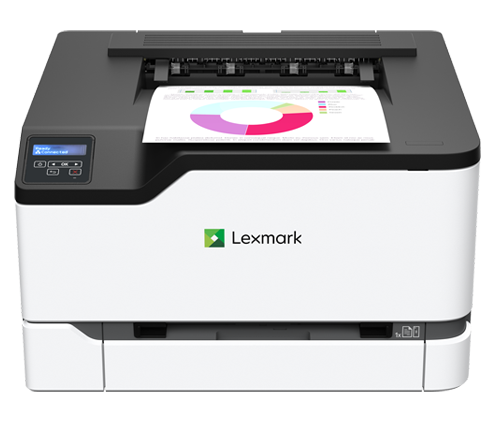 By combining strategic acquisitions with a history of pioneering new technologies, this former division of IBM has positioned itself at the forefront of office printing solutions. Lexmark printers are versatile, easy-to-use and can help any size business streamline workflow.
Ask your Copier Northwest representative about how to best customize a Lexmark printing solution to your specific business or industry
Konica Minolta Business Solutions U.S.A., Inc. is reshaping and revolutionizing the Workplace of the Future™ with its expansive smart office product portfolio.
Konica Minolta has been recognized as the #1 Brand for Customer Loyalty in the MFP Office Copier Market by Brand Keys for 12 consecutive years, and is proud to be ranked on the Forbes 2017 America's Best Employers list. The World Technology Awards recently named the company a finalist in the IT Software category.
Konica Minolta, Inc. has been named to the Dow Jones Sustainability World Index for seven consecutive years. It partners with its clients to give shape to ideas and work to bring value to our society.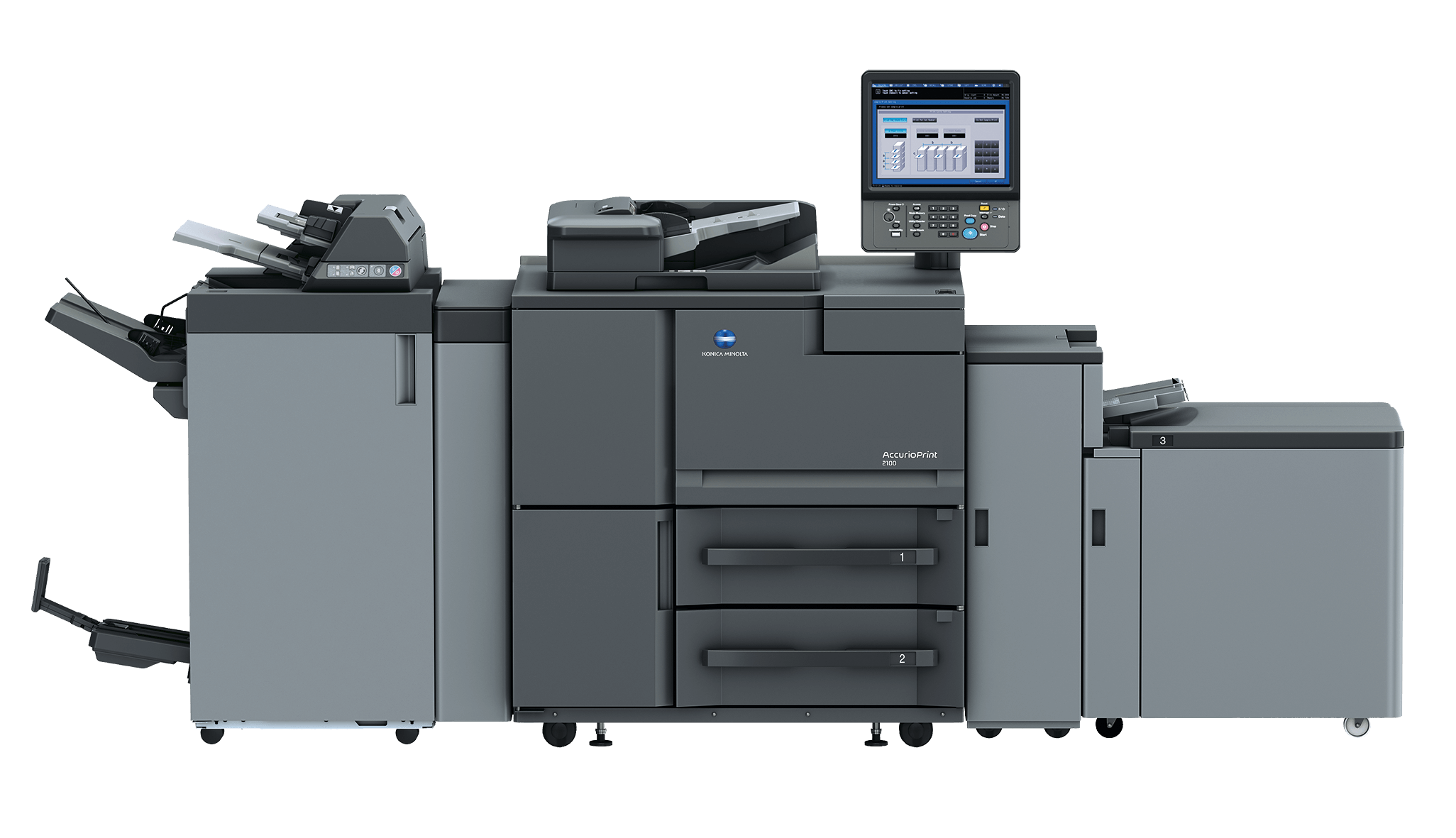 Voice-Over IP Phone Systems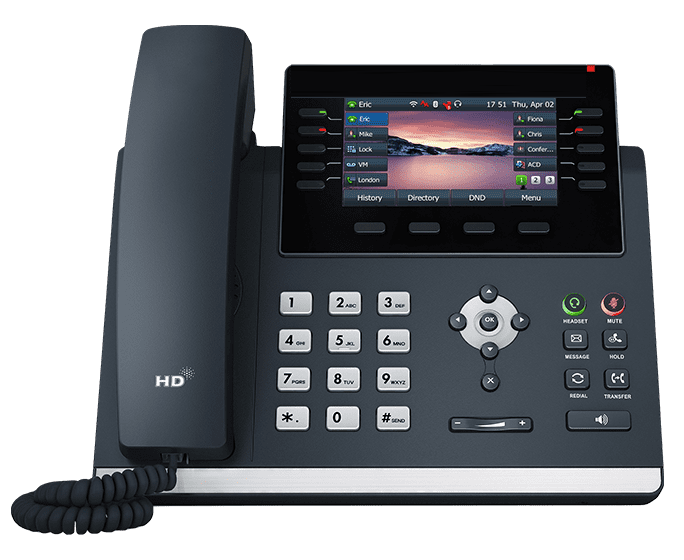 Nextiva's business voice-over internet protocol (VoIP) solutions offer telephone services for both large and small businesses with functionality that eliminates the need for a traditional phone system. The packages include VoIP phone systems, scalable PBX trunks, online faxing and hosted call centers.
Nextiva VoIP services utilize a communication platform that can support all business communication. All management and tracking features are conveniently located in a user-friendly interface for easier operations.
Nextiva VoIP is also available for smartphones with an app that supports all business calling features. With a Nextiva VoIP plan, there's no shortage of features. It offers multiple virtual connections, advance voice mail and cell phone integration.
REDUCE, AUTOMATE AND ORGANIZE
An Easy, Customer Friendly Process
PrintSmart is an innovative program where you only pay for the prints you make while making Copiers Northwest accountable for all preventive maintenance, any printer service required and maintaining toner supplies.
To find out more information on how you can reduce, automate and organize click here.

Ready To Be More Competitive In Your Industry?