Our production print solutions make printing easier!
Today's commercial printing environment now allows for the use of high-speed production printers for jobs once reserved for multi-color offset printing presses. These high-performing products have the speed and production quality of the printing presses but don't require lengthy set-up time and are very easy and efficient to operate.
As one of the largest and most successful office technology providers in the USA, Copiers Northwest maintains premier status with the world class manufacturers we represent. This allows for favorable pricing and immediate support if needed. our technicians average over 24 years in the field, so they know how to perform preventive maintenance to keep your equipment up and running and eliminate the need for emergency service calls.
In addition to representing high speed printers from Canon, Sharp, HP, and Konica Minolta, we provide a full range of specialty and finishing products to support your business. Our Print Center can also help you serve your customers with additional equipment to produce items that you may not have the capability to create in house, including:
G7 Certification
Large and Grand Format Printers
CNC Cutter / Routers
Book Binding Finishers
Download the brochure here: Production Print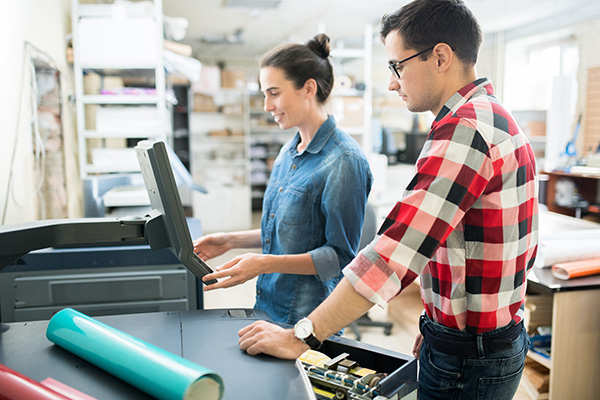 BE MORE EFFICIENT AND MORE PROFITABLE
Ready To Be More Competitive In Your Industry?