Qualitel was founded in 1995 with a single focus: build high-reliability, mission-critical printed circuit board assemblies. Qualitel has become a premier electronics manufacturing service for large run assemblies and prototypes and trusted partners to multiple industries including aerospace, military and medical.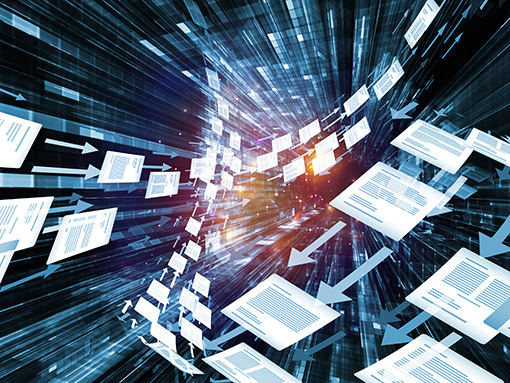 • Growing company that needed to get a grasp on overall workflow
• Were servicing copiers and printers with in-house staff
• Multiple printer brands required different toner and storage space
• Documents were misfiled or lost, so Qualitel was looking for a more efficient and paperless method
• Wanted to eliminate outsourcing large format projects
• Installed 13 A3 and A4 Canon MFPs, and HP color printer, 4 smaller HP printers and a Canon Large Format Printer
• Addressed filing and paperless solution with a LaserFiche® scalable forms package
• Used managed print services solution, PrintSmart, for automated meter counts, toner replenishment and consolidated billing
• Took over all servicing of MFPs and printers
• Better customer service due to a document management solution
• Eliminated storage space for toner and paper
• Allows employees to focus on core competency
• Scalable Laserfiche® solution provides flexibility for adding and updating capabilities
• Multiple manufacturer platform allows for Copiers Northwest helps Qualitel become more efficient by eliminating the best possible solution

"Copiers Northwest makes us more efficient and provides peace of mind which allows us to focus on our own business. I benefit because I know the total cost of ownership. I just write them a check each month and I'm completely happy and confident in the solution Copiers Northwest provides."
- Tuanhai, President, Qualitel
BE MORE EFFICIENT AND MORE PROFITABLE
Ready To Be More Competitive In Your Industry?