We know how to cure your pain as you print and store documents!
The healthcare industry requires more data, more security and more effective document management than most industries. Due to compliance regulations for HIPPA, Medicare and insurance, healthcare documentation gets more complicated every year. Copiers Northwest has the knowledge and experience with healthcare providers to remove the paperwork burden and allow you to spend more time with your patients.
Copiers Northwest's healthcare experts will design and customize hardware and software solutions specific to your hospital, clinic, or medical office. Streamlining communications, improving access to patient files and digitizing accounts payable and accounts receivable allows our healthcare customers more time for better decision-making and improved patient care.
Document Management Services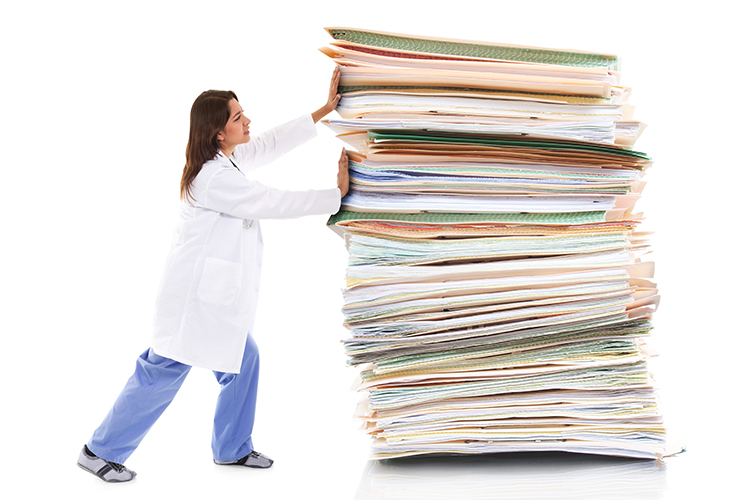 Copiers Northwest's document management specialists have a full range of document storage and retrieval hardware and software, can customize a paperless solution specific to your needs. Now is the time to eliminate unnecessary processes and redundancies that cramp employee productivity, drive up costs and potentially hinder patient-centric care.
Document management systems from Copiers Northwest can benefit you by:
• Increasing employee productivity
• Providing more secure compliance
• Accessing patient records quicker
• Remotely accessing critical data
• Creating better cash flow due to faster and more accurate billing
• Eliminating file cabinets and costly off-site storage
• Insuring Disaster Recovery
Download the brochure here:  Healthcare
Download a Healthcare case study here:  ARCpoint Labs
Download a Healthcare case study here: Fred Hutch Cancer Center
BE MORE EFFICIENT AND MORE PROFITABLE
Ready To Be More Competitive In Your Industry?