Copiers and Multifunction Printers – What's the Difference?
Technology is an ever-evolving industry and accounts for 21.3% of the fastest growing companies. For the multifunction printer and copier market, it is expected to grow 3.43% by 2022 and 0.6% by the end of 2027, respectively. For businesses, this means that it may be difficult to keep up and avoid outdated equipment that is riddled with glitches…glitches that will slow efficiency and keep your business from achieving its highest potential. Inefficiencies can cost you, but buying the right copier to fit your needs doesn't need to be! Start today by comparing copiers with multifunction printers to help you make an informed decision.
Copiers vs. Multifunction Printers
Functions: Unlike a regular copier, a multifunction printer (MFP) is capable of so much more than just making copies. They can copy, print, scan, and fax.
Speed: There are a hundred different things to do in a day, and the last thing you want to deal with is equipment that isn't up to par with your large copying needs. New copiers on the other hand, can sometimes handle large copy runs more than an MFP.
Size: When you are choosing between copiers and MFPs, you need to consider the space you have to dedicate to the equipment. Copiers are still quite a bit bigger than an MFP. So, if your space is limited, an MFP may be a good option for you. Just like a lot of other technology equipment, trends show that size is steadily decreasing over the past few years.
Cost: Last but certainly not least, you must consider the price point. A black and white printer compared to an MFP can be considerably more budget-friendly, but at the cost of functionality. Copiers Northwest's knowledgeable Account Representatives will work with you to find what equipment fits your needs without breaking the bank.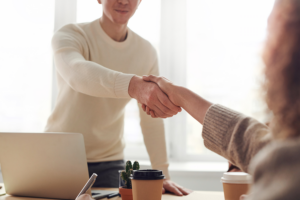 There is a lot to consider when comparing the differences between copiers and multifunction printers. Especially when ensuring that it aligns with your business needs and goals. Copiers Northwest understands that, and we want to ensure that the equipment you get is exactly what you need. Considering the growth of your business, copy runs, and price point, our Account Rep will give you confidence that you made the right decision. Contact your Account Representative today at one of our local branch offices at 866.692.0700 for more information and how we can help.
Resources: