Mobile Printing Done Easy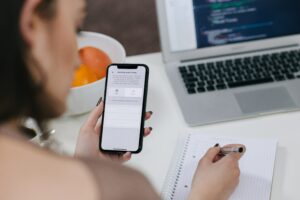 Wouldn't you like the convenience of printing something directly from your mobile device? Well you can! Printing from your iPhone or android is as easy as printing from your desktop if you follow these 4 easy steps:
1. First make sure that your printer has wireless printing capabilities.
2. Then find out the name of the network your printer is on. This can be done by pressing the wireless button on the front panel of your printer. If your printer doesn't have a display, print out the wireless report.
3. You can then go to your mobile's Wi-Fi Settings and connect to the same network your printer is on.
4. After that, you can select the file that you want print on your phone, click print, and select the machine you'd like to print from.
Now You're Ready, Easy Mobile Printing!