The Zen of Fleet Management-Part Three
Part Three: Adjust the tools, not the temperature
According to the experts, office printing in the typical enterprise now accounts for nearly 6% of operational expenditures.[1] Outrageous? You bet. Motivating?  Not so much. Turns out that in the typical enterprise, the cost of office printing, like the weather, tends to generate a great deal more anxiety than action. Fortunately, there are a host of powerful, affordable and easy to use fleet-management tools designed to reduce office printing costs while at the same time increase productivity and accountability. Here is a brief overview of just three of the many that deliver results–rain or shine.
HP Universal Print Driver for Windows (UPD)
Remember the days of "That new printer down the hall means we'll have to download the new drivers"?  Available as a free download, HP UPD provides one driver for virtually all HP PCL 5 and Postscript general office color laser printers, as well as most black-and-white laser printers manufactured since 1997. In addition, UPD automatically supports new HP LaserJet printers and multifunction printers, which eliminates the need to deploy new drivers every time you upgrade or add to your printing environment.
According to an InfoTrends' strategic assessment,[2] these productivity enhancements are common following HP UPD deployment:
IT departments report:
75% decrease in staffing required to integrate printers
50% reduction in working hours per month installing, certifying, maintaining and deploying print drivers
50-75% drop in administrator time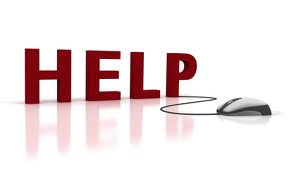 Help Desks report:
40-50% decrease in time spent resolving printer problems
5% drop in monthly call ticket volume
HP Web Jetadmin
HP Web Jetadmin is a simple print and imaging peripheral management software tool which can be used to optimize device utilization, control color costs and streamline supplies management by enabling remote configuration, monitoring and troubleshooting of a wide variety of HP and non-HP network printers and other print infrastructure components. With HP Web Jetadmin, you can benefit from:
Having more information at your fingertips to track printers and network peripherals, redeploying them to where they are needed most, from anywhere on the network.
Instant alerts that tell you when a printer needs attention. This means less printing downtime for your users.
Productivity improvements through automatic locating and configuring of new print devices.
Enhanced network bandwidth allocation by scheduling tasks during off-peak periods.
Less time spent on diagnosing and solving printer issues.
Lower printing cost by controlling – and thus minimizing–unnecessary printing.
HP Web Jetadmin is available free for download and installation at http://www.hp.com/go/webjetadmin.
HP Color Access Controls
While the days of people printing their holiday cards on the department printer may be over (or are they?), color usage in organizations can be a huge, uncontrolled expense.   Used to report and restrict color usage as well as to monitor and coordinate supply management, HP color access control features can be accessed through software tools, print servers and via settings on individual HP printers and copiers.
These features also make it possible to allocate color capability to specific departments, workgroups or users. Just the kind of control it takes to significantly reduce operational costs associated with color printing. Click here to access a wealth of information, tips and more about HP Color Access Tools.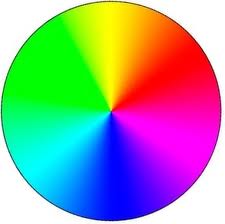 How Copiers Northwest Can Help
These tools and other fleet-management strategies can help you address the costs of printing. Count on Copiers Northwest to provide the information and technology it takes to manage your fleet today. Give us a call at 866.692.0700 to talk about the right solutions for your organization's specific needs.