One Copiers Northwest era ends as another begins…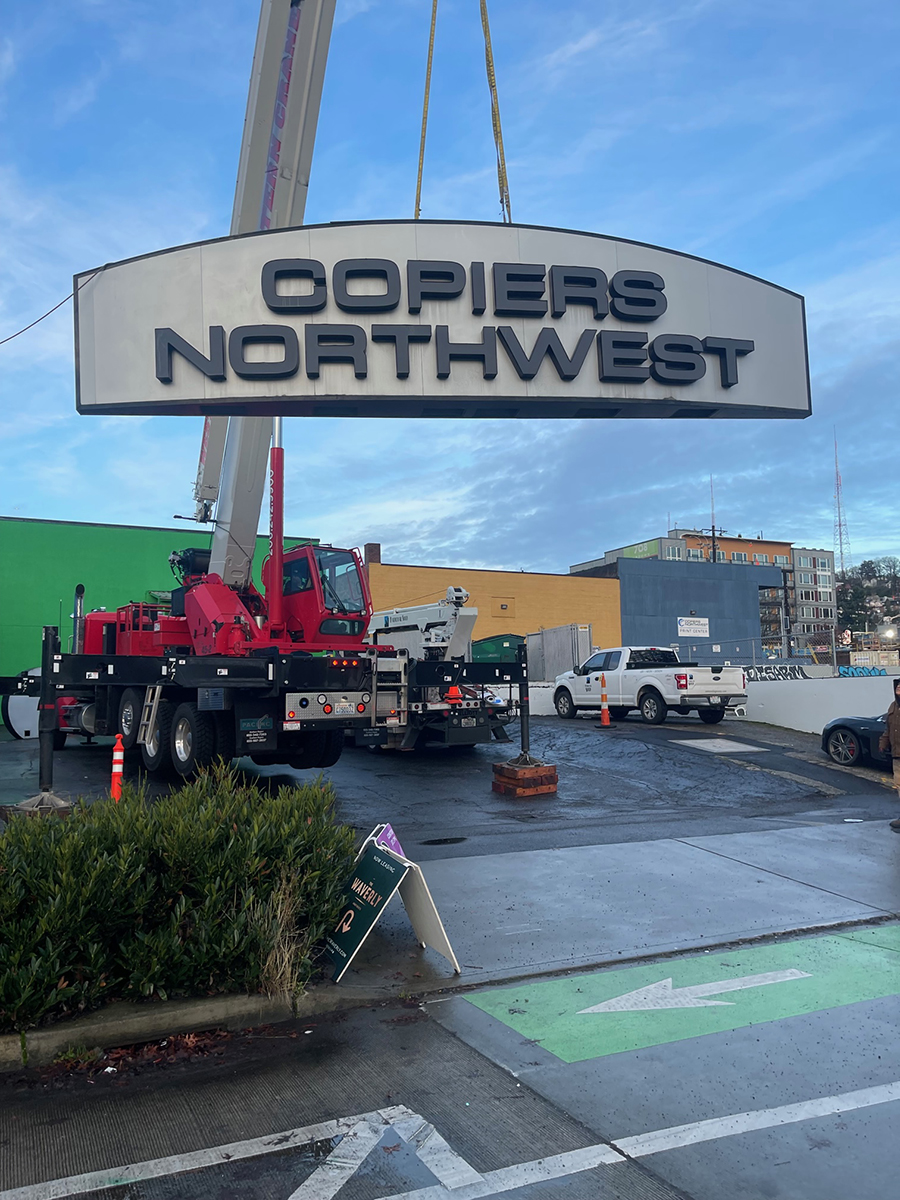 After 33 years, Copiers Northwest is leaving its Dexter Avenue headquarters. As a three-plus decade period of time draws to a close, another exciting chapter in one of the USA's premier office technology and solutions provider begins. The executive offices and administrative personnel have relocated to South Seattle in a build-out of offices at Copiers Northwest's current Distribution Center. The Seattle HQ Sales offices, Showroom, and Production Printing facility will soon be moving into the SoDo area of the city into a completely remodeled retro building, the Technology Experience Center (TEC), located across the street from Starbucks' headquarters,.
Copiers Northwest's owners and founders, Mark and Gregg Petrie, had mixed emotions as the company's signage was coming down. They bought the Dexter Avenue HQ building back in 1990 and have enjoyed many great memories over the years including the company's growth to 12 locations throughout the Pacific Northwest. They're excited about moving into the new corporate headquarters and rejoining the service, dispatch, and distribution personnel. They're also looking forward to the Grand Opening of the "TEC" in a convenient location that welcomes customers to experience some of the amazing advancements in printing and copying technology.
All telephone numbers and email addresses remain the same with the new address for Executive and administrative personnel being:  615 S. Alaska Street • Seattle, WA 98108 • 206.282.1200.