More tips to prevent hackers from accessing your network . . .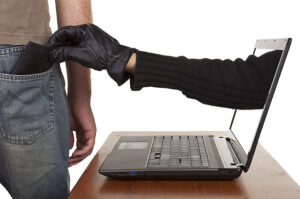 While ransomware attacks on large corporations and utilities make the headlines, it's the small to medium size businesses (SMB) that are the target of the fastest growing form of criminal activity. Since only 14% are prepared to defend themselves, every SMB owner should be concerned since estimates say a ransomware attack costs businesses an average of $200,000.
At Copiers Northwest, we take network security very seriously with every single hardware and software installation. We've provided some tips in the past for IT professionals, but here's some tips that go beyond IT support and should be implemented immediately.
Unsecured office printers can be a big open door that invites cybercriminals to come in and steal your sensitive data. Today's modern printers are connected to the internet, making them vulnerable to attack.
However, you can foil hackers by:
Placing printers in secure locations

Only allowing authorized users to print

Using two-step verification

Encrypting data that passes through printers

Fortifying your wireless security
For additional ideas on protecting your network and valuable data, contact your Copiers Northwest representative.