Return to Business with Confidence 
Your people are your most valuable investment. To help stem the crisis and optimize a return to business, hospitals, grocery stores, retailers and a host of other companies will look to temperature screening as employees report to work and  venues open up again.
This first layer of screening can curb the spread of viruses as well as prevent costly and time consuming contamination  clean-up.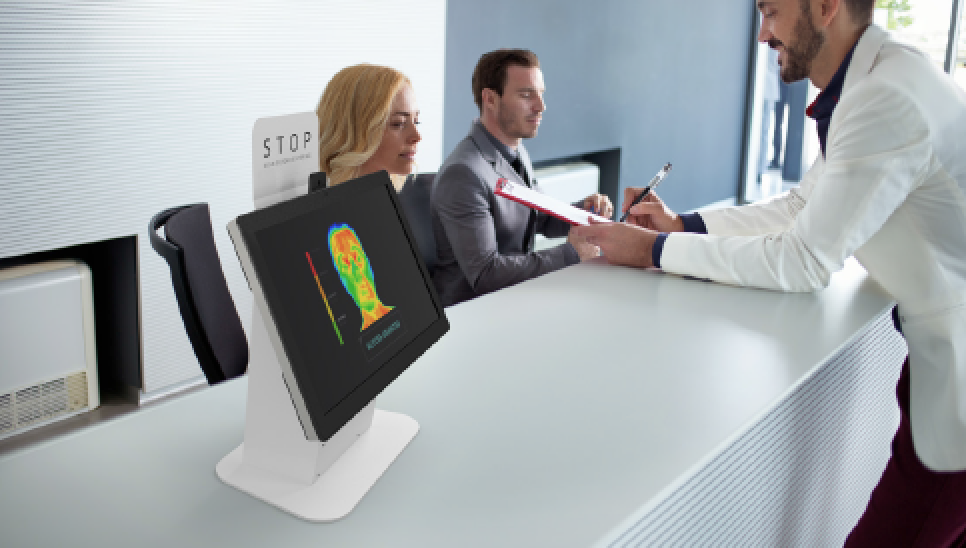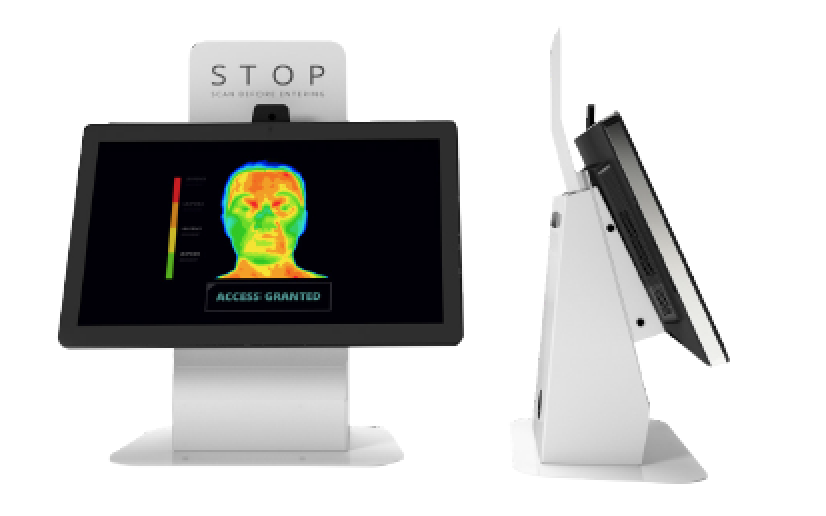 A Safe, Cost-Effective Solution
Our solution is equipped with an infrared temperature sensor/detector and the system provides an alert if an individual is running a fever.
•  Reduce risk of access by infected persons
•  Maintain a safe work/business environment
•  More hygenic than thermometers that require physical contact
•  Safer and more efficient than using a human resource to                 screen temperatures
•  Avoid Costly contamination clean-up
•  Reduce stress and anxiety for employees and guests
•  Uses an algorithm for object heat and fast detection  temperature accuracy
•  +/-0.5 degrees Celsius
•  Android Operating System and Software Included
•  1 second refresh rate
•  Scans people from 20 to 39 inches from Kiosk
•  This device meets FDA guidelines for non-medical screening purposes
Download Our TempSmart Solution Brochure
Download Our RapidScreen Solution Brochure
Need help?
Fill out the form below and an Account Representative will contact you with more information.
Every part of the fabrication process of TempSmart is proudly made in USA!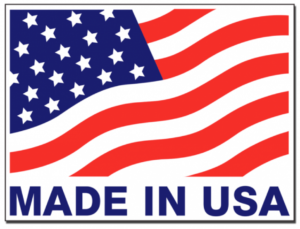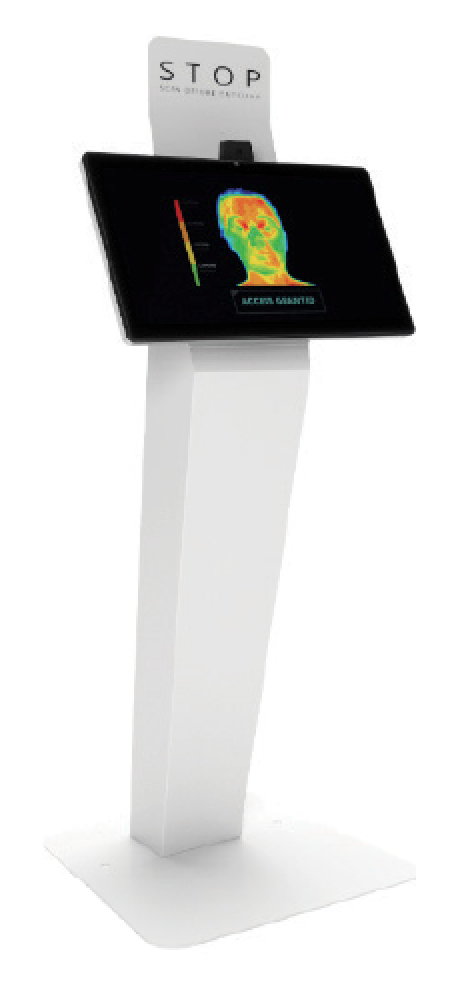 Ready To Be More Competitive In Your Industry?