Lessons in Business, Life Keep Copiers Northwest Difference Maker Mark Petrie on Point!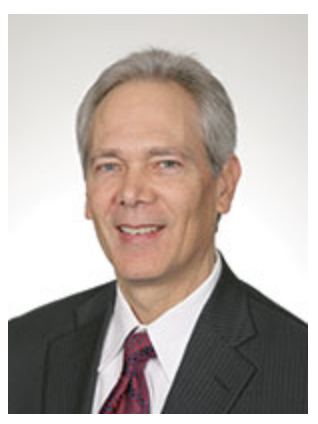 If there was ever a time and circumstance when Mark Petrie wouldn't mind being considered boring, it would definitely be in the eyes of his kidney transplant doctor. In that case, boring is good; great, in fact.
It's been 18 years since Petrie endured a kidney transplant, and the repeated clean bills of health enable him to focus on a future that was once cloudy. The CEO of Seattle-based Copiers Northwest couldnot spend as much time in the office—certainly not to the extent he preferred—though it provided clarity to him once the pandemic struck. Petrie can empathize with a nation of workers who were forced into their homes, and the man himself discovered he could still develop ideas on how to keep his dealership competitive.
"I'm extremely grateful, and remain involved with the Northwest Kidney Center, a pioneer in kidney dialysis treatment," said Petrie, a 2021 ENX Magazine Difference Maker.
Petrie and his brother, Gregg, are the leadership tandem behind Copiers Northwest's ascension to one of the largest independent dealerships in the country. Being in the Great Northwest, the dealer was at the epicenter of the pandemic's earliest U.S. outbreak. The Petries grew Copiers Northwest on the pillar of service excellence, which has enabled it to flourish into 12 offices throughout Washington and Oregon during a 36-year odyssey.
Tough Calls
While service continues to be a forte at Copiers Northwest, a dealer won't be able to sustain itself over such a long haul without the ability to recognize when a product or service isn't a good fit. The dealer embarked on a managed IT offering that, while continuing to grow, did not fare as well when expenses were taken into account. Petrie made the difficult call to scrap the offering and instead focus on MFPs, managed print and solutions.
"We realized it is very tough to be all things to all customers and try to manage their IT services," he said. "It's a different business. Plus, it's difficult to recruit IT talent when we're surrounded by buildings that say Amazon, Microsoft, Google, Facebook, and Bill and Melinda Gates on them."
While Petrie may be adept at cutting out elements that are bad for personal and business health, he prefers to focus on the keys of growth, especially developing new hires in sales and service. Although Copiers Northwest hasn't experienced too many defections, given its crew averages 23 years in the field. He is content in helping both employees and clients "become remarkable at what they do" and following the work ethic instilled by his father.
Holding Serve
While clicks and total revenue declined during the pandemic, Copiers Northwest still managed to record a "decent profit" and keep its staff intact. Petrie is focusing on getting balanced production from all 12 facilities, as "some are killing it and others need to step up." That entails driving more products and cutting-edge solutions that have been the catalyst for growth since 1986.
Plus, Petrie can always reap a little help from his executive friends through Vistage, the world's largest CEO organization. "Being around other CEOs helps us all feed off each other and become better business people," he added.
Petrie and his wife, Sarah, have three adult children. A good day away from the office usually sees Petrie spending time in the water with any number of his dozen or so nautical toys, including a sports boat that paves the way to water skiing and wake surfing adventures. He has a vacation home in Olympia, and also enjoys the San Juan Islands and Hawaii during the winter.
-Thursday, December 16, 2021 ENX Magazine, The Week in Imaging