National Publication Honors CNW's John Hines, CFO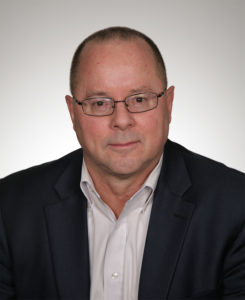 Copiers Northwest's CFO, John Hines, was recently named a 2020 Difference Maker by ENX Magazine, a national publication that reports on office technology dealers and manufacturers. Hines was recognized for playing a significant role in Copiers Northwest becoming one of the USA's largest and most successful dealerships and for his volunteer work to help improve the office technology industry.
In addition to his 30 year career as a key member of Copiers Northwest's executive team, the Issaquah resident has given his time, knowledge, and expertise to supporting the office technology industry by being a board member for the Business Technology Association (BTA). Hines is a veteran of the U.S. Navy and received his B.A. from the University of Washington and his MBA from Seattle University.
"Being recognized nationally for my efforts is nice, but my real reward has come from being an integral part of growing this business into a regional force," said Hines, who is an avid biker and devoted Washington Huskies fan. "Plus, watching our customers become better businesses due to the products and services we provide is extremely fulfilling and makes me feel that my career has truly made a difference."
"John has been making a difference for Copiers Northwest since the first day he walked in the door," said Gregg Petrie, Copiers Northwest's Co-Founder and President. "John's overall passion for the business and his willingness to step into multiple leadership roles has been a driving force in the longevity and overall success of Copiers Northwest."
About Copiers Northwest
Mark Petrie and Gregg Petrie founded Copiers Northwest in 1986. From its roots in Seattle, the company has grown to over 250 employees with offices in Washington's Tri-Cities, Tacoma, Olympia, Moses Lake, Yakima, Bellingham and Spokane and Oregon offices in Portland, Salem, and Bend. Copiers Northwest's business includes the sales and service of copiers, printers, wide format plotters, UV Flatbed Printers, document storage and retrieval products and software solutions that help customers be more productive and competitive within their industry. Manufacturers represented by Copiers Northwest now include Canon, Sharp, Océ, HP, Nextiva and more.
About ENX Magazine
ENX Magazine is a monthly publication dedicated to the document technology industry since 1994. Now in its 26th year, ENX Magazine continues to deliver exclusive editorial coverage on market opportunities and issues, news and trends, company profiles, new products, and industry insights through interviews with key players in all segments of the document technology industry. With a circulation of more than 28,000 hard copies, ENX Magazine is the leading integrated resource that brings together industry people, products, and business concepts and strategies for document technology industry professionals.