CNW is dedicated to Safely Servicing Your Devices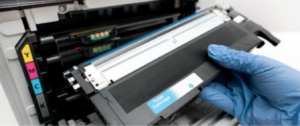 Despite the need to limit exposure during the coronavirus disease 2019 (COVID-19) outbreak, for most companies, business must go on. Copiers Northwest's service technicians are here to serve you safely during this outbreak. Thankfully, we have been well versed in the necessary precautionary measures needed to eliminate the spread of the virus. We remain committed to meeting our clients' needs, providing the prompt, friendly, above-and-beyond service they're used to.
For the safety and well-being of both our staff and customers, our technicians are:
following CDC recommendations for washing hands, contact, and sanitization;
equipped with disinfecting products to thoroughly sanitize your device before and after servicing it; and
ready to provide remote diagnosis and assistance to resolve many device issues without ever entering your building.

If you choose not to have one of our technicians visit, please call or email our
Hardware Help Desk at 206.388.1596 or helpdesk@copiersnw.com. Historically our Help Desk has been able to eliminate up to 25% of on-site service calls. Please contact us with any questions you may have about safely servicing your office equipment.
If you need supplies for any of your devices, we will keep you up and running! We can dropship direct to you without any extra handling by CNW staff. Email supplies@copiersnw.com or order direct through your E-info account.